Blue Fox Bowl in Dark Stoneware 1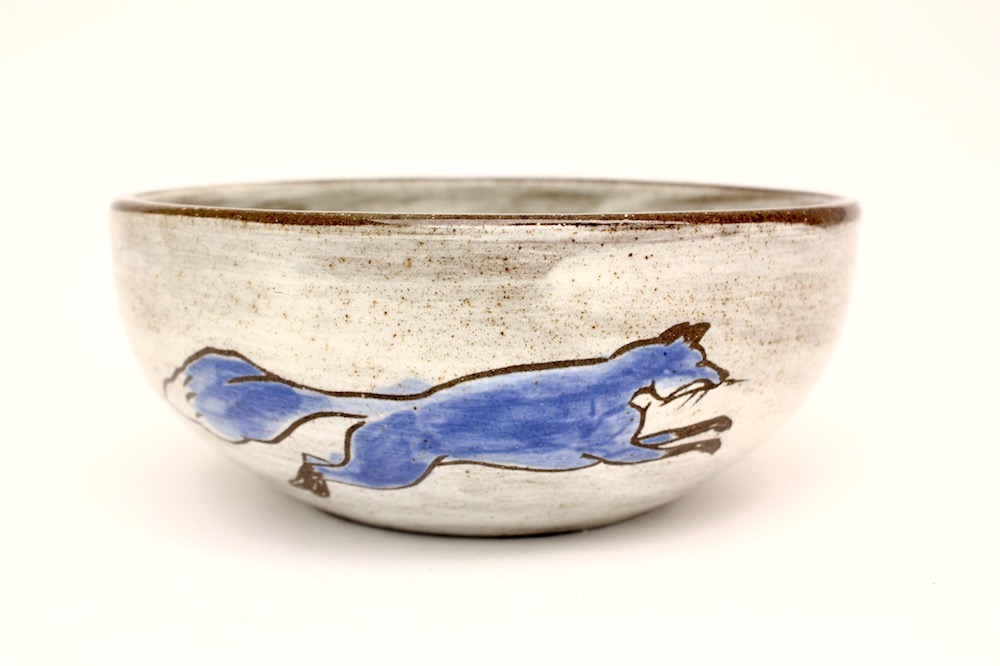 Blue Fox Bowl in Dark Stoneware 1
This small bowl is hand-thrown in a dark chocolate brown stoneware. The inside is coated with a white slip. The outside is carved with opposing running blue foxes. The entire bowl is glazed with a clear glaze. This bowl is electric-fired. The glaze used is food-safe. It can be washed in a dishwasher but I recommend hand-washing all hand-made pottery. I have microwaved my pots but exercise caution when microwaving any pottery.
5" in diameter
2" high
Holds approximately 10 oz.
Makes a great gift for the animal and fox lover. It can also be used for ice cream, cereal, soup or as a decorative object. My marks are stamped on the bottom. Everything tastes better in hand-made pottery!
INTERNATIONAL ORDERS- Please email me if you wish to order my work. International shipping costs can be more than the price of the item itself.
Shipping charges reflect the cost of additional material needed to safely ship ceramic ware to prevent breakage.